Draytek Smart VPN App - No PPP control protocols configured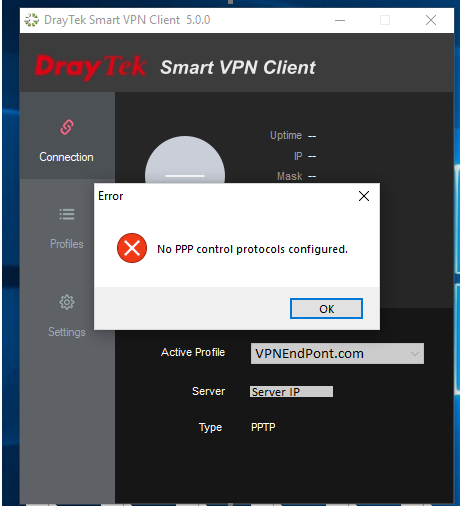 PPP configuration errors in the DrayTek smart VPN app are caused by a reconfiguration or damaged installation of the Wan Mini port (IP) device, this is resolved by going into device manager uninstalling the device. Windows will reinstall this automatically, then the Client will connect.

Related Articles

Setup VPN from Apple Mac to Draytek Router

1. Make sure the router is connected to the Internet and has a public WAN IP address so that VPN clients on the Internet can reach it. 2. Go to VPN and Remote Access >> IPsec General Setup, enter a Pre-Shared Key and Confirm. Then click OK to save. ...